Jim Ellis Automotive Group to Become Certified Female Friendly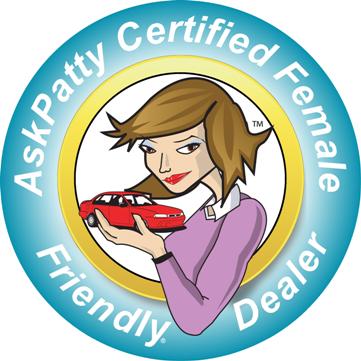 Women are the members of the family who control the household budget and most often, decide when and where to get the car serviced. And we at Jim Ellis Chevrolet realize that it makes good business sense to fully recognize and value our female customers.
Ask Patty
is dedicated to teaching the traditionally male dominated automotive world how to appeal to and market to their female customers. Ask Patty also provides expert advice to women, and a search engine where women can seek out female friendly locations in their local areas.
Jim Ellis Automotive Group has built our reputation on being a family owned and operated business. We strive to treat our customers like members of our own families. Becoming Certified Female Friendly seemed like the perfect fit.
When the Ask Patty CEO and Founder, Jody DeVere presented her service to our executive leadership team, she noted the women in the room (two of our General Managers are women, in addition to other female leaders on the team), and she said she thought we were further ahead than most. As flattering as that is, I'm sure we have some more to learn in this realm.
We are looking forward to completing our training, though, and learning how we can make the Jim Ellis Experience even better for the women who visit our dealerships and service lanes. To give you a better idea of what this certification means, here is what's included in the "Ask Patty Promise".
Ask Patty Certified Female FriendlyŽ locations promise to:


1. Provide women consumers with an automotive retail experience based on relationship building, trust, respect and improved communications


2. Aim to surpass women consumer's expectations with the highest level of customer service to win their lifetime loyalty



3.

Provide women consumers with an automotive retail experience that is safe and comfortable



4.

Surpass the highest levels of customer satisfaction for women consumers



5.

Provide the highest quality repair and maintenance service while striving to repair the vehicle right the first time
There will be more news and updates on our Ask Patty certification in the weeks and months to come, so stay tuned!