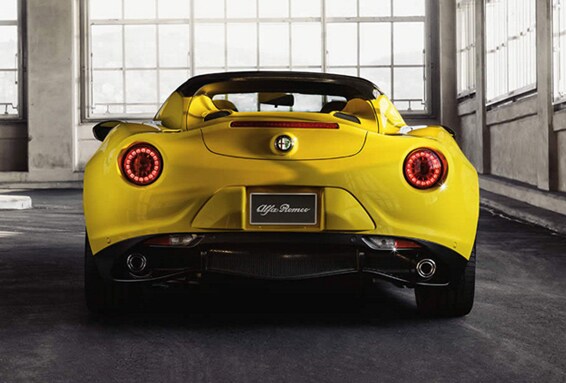 Normal
0
false
false
false
EN-US
X-NONE
X-NONE
Atlanta (December 1, 2016) Alfa Romeo joins the ranks as the newest brand of the Jim Ellis Automotive Group.
The luxury Italian sports car brand of Alfa Romeo returns to the U.S. and becomes an official Jim Ellis Automotive Group brand on December 1. Alfa Romeo will be housed in the same footprint as Jim Ellis Maserati, located at 5855 Peachtree Boulevard, Atlanta, GA 30341; or just inside I-285 on Peachtree Industrial Boulevard.
Alfa Romeo was founded in Milan, Italy in 1910 by Cavalier Ugo Stella. The first plant was at number 95 Strada del Portello and the company was called "Anonima Lombarda Fabbrica Automobili" (Lombard Automobile Factory, Public Company), hence the acronym A.L.F.A.
Over the years, Alfa Romeo has earned a following with their exquisite and elite vehicles and developed a rich racing history that includes some of the most exciting victories and brilliant drivers ever fielded. This storied history explains why hearing the name "Alfa Romeo" is sure to incite feelings of excitement and pleasure for any car enthusiast.
The Alfa Romeo sports car became famous in the U.S. through movies such as "The Graduate," "The Godfather" and "Roman Holiday." And now this legendary brand is teaming up with a name that has a long history serving the automobile needs of Georgians, Jim Ellis Automotive.
"We are thrilled to have been selected to showcase and share the legendary Alfa Romeo brand in the Atlanta market and couldn't think of a better way to help commemorate our 45 years in business," said Jim Ellis Automotive Group President Jimmy Ellis. "We believe that the new model lineup of Alfa Romeo, coupled with the Jim Ellis Automotive experience and reputation, will make this a wonderful addition to the great brands and dealerships that are already part of the Jim Ellis Automotive family."
About Jim Ellis Automotive Group
Jim Ellis Automotive Group has been serving the Atlanta area since 1971, starting with Volkswagen as the flagship brand. The group has expanded to 12 brands and 13 dealerships covering Atlanta, Buford, Kennesaw and Marietta. Visit them online at
www.jimellis.com
.
Normal
0
false
false
false
EN-US
X-NONE
X-NONE