In a year characterized by uncertainty and hardship, it has been more important than ever to find opportunities to do good for others. Thanks to our wonderful clients supporting our business this year, Jim Ellis Automotive Group has been able to donate over $190,000 to four worthwhile organizations this year.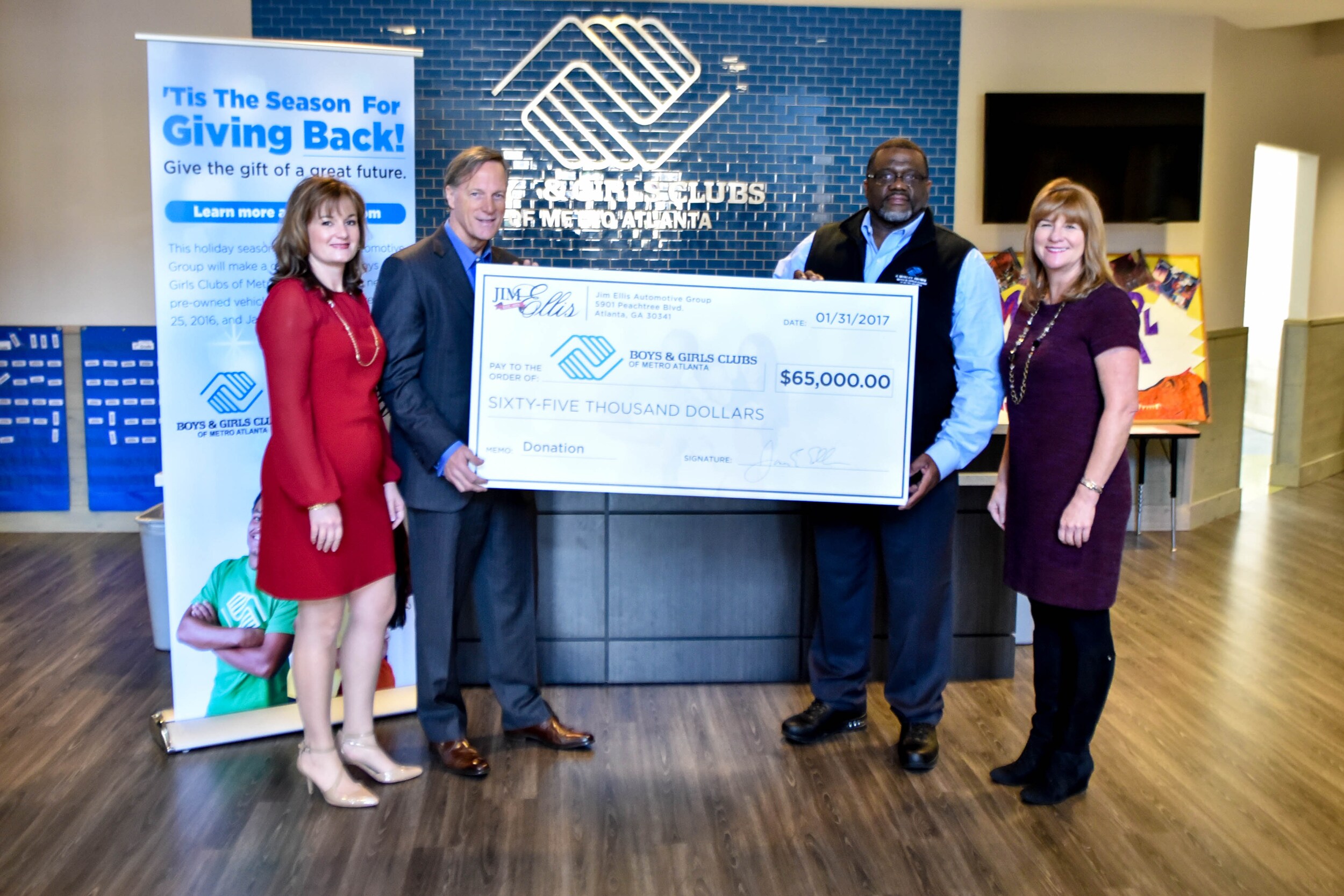 It has been about five years now that the Jim Ellis Automotive Group has been making a practice of designating specific times of the year where a portion of proceeds from vehicles sold go to a good cause. The first official event was a holiday giving campaign that resulted in over $65,000 donated to the Boys & Girls Clubs of Metro Atlanta. Now in 2020, our giving campaigns have evolved into sales events focused around specific times of year that are characterized as some of the highest sales periods of the calendar year.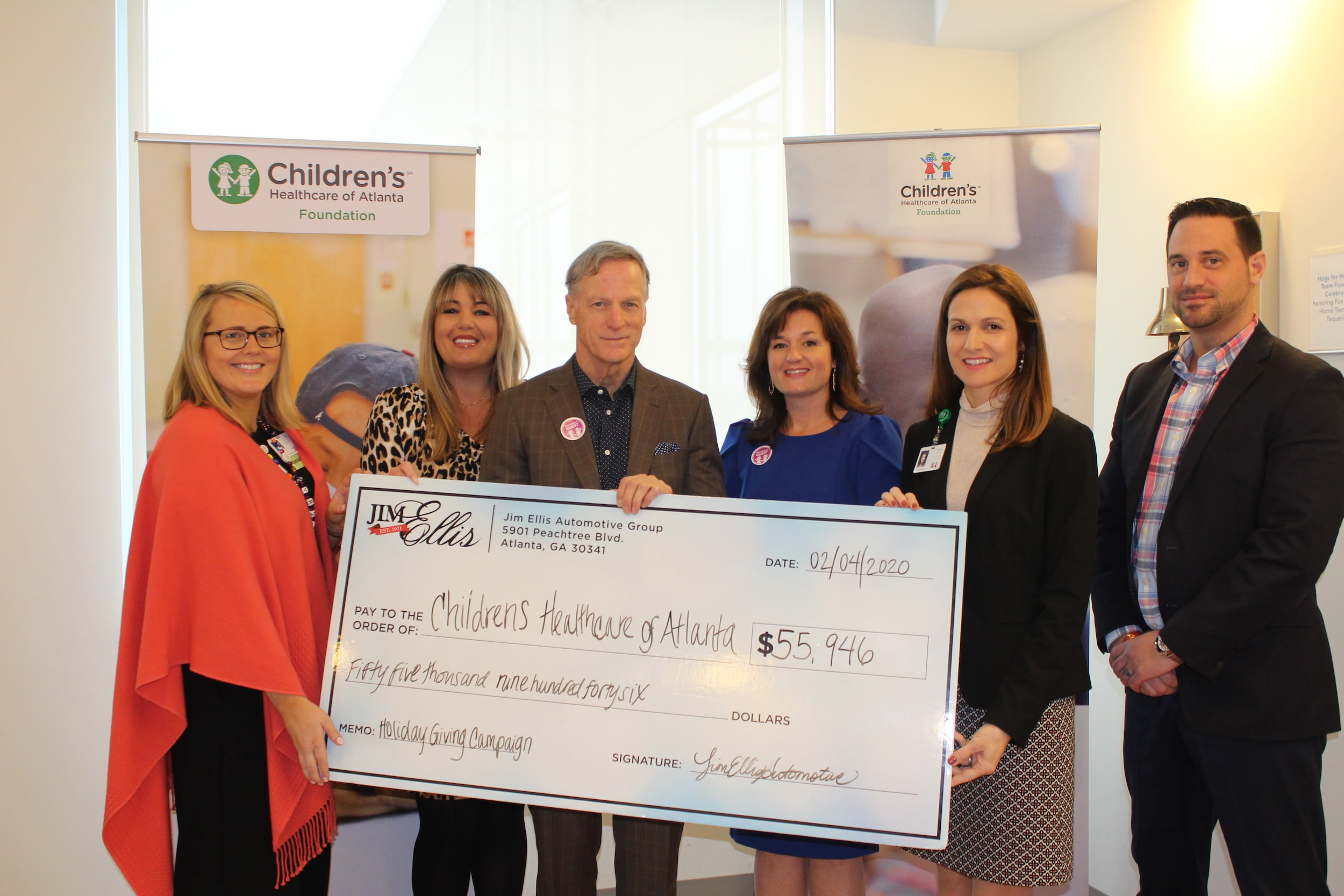 Kicking off 2020, we wrapped up our 2019 holiday giving campaign and in January donated just over $55K to
Children's Healthcare of Atlanta
, specifically to support programs for pediatric cancer patients. The
family support team
at Children's provides services to patients and their families that are not typically covered by insurance, but very important for patient care. Children's manages more than one million patient visits annually and the family support team makes those visits more personable for the patient and their family by providing things like music therapy, special visits from hospital facility dogs, one-on-one sessions with on-site schoolteachers, chaplains and more.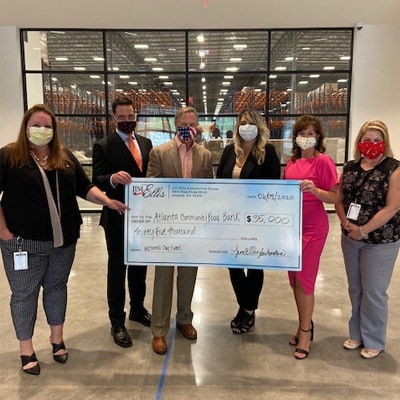 After the onset of COVID-19 in the Atlanta area, unemployment spiked and many in our local communities hit times of financial hardship. The 2020 Memorial Day donation period was added this year in an effort to help alleviate some of those needs in the community. The At-Home Memorial Day Sales Event resulted in a donation of $35,000 to the
Atlanta Community Foo
d Bank
(ACFB) during a time where they were seeing a 30-40% increase in demand for food assistance. In addition, that at-home aspect of this campaign offered clients the convenience of shopping for their next vehicle from the comfort and safety of their home.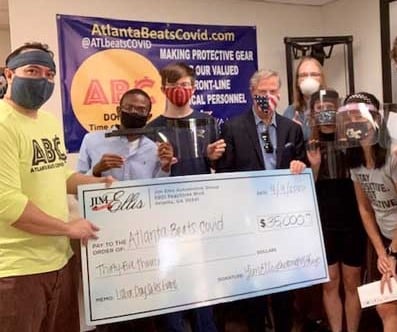 The most recent giving campaign completed was the Jim Ellis Labor Day Sales Event, resulting in a $35,000 donation made to
Atlanta Beats Covid
(ABC). Donated dollars were used to supply personal protective equipment (PPE) to teachers and special needs students in local metro Atlanta communities. Almost 20,000 PPE items including face shields, bottles of hand sanitizer, masks and sanitizing wipes were donated to local schools thanks to those who purchased vehicles from a Jim Ellis dealership during this particular campaign.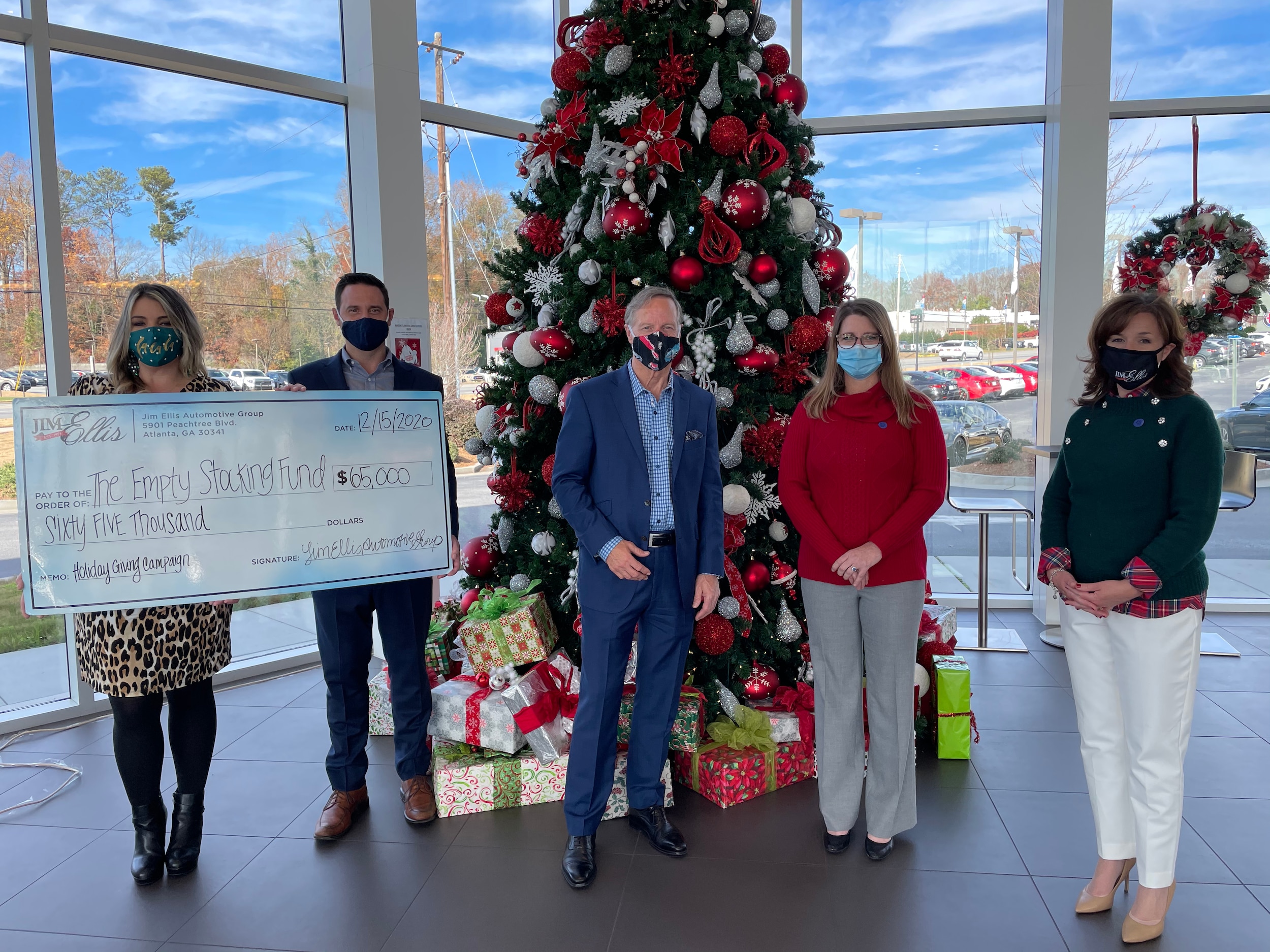 Jim Ellis Automotive is now in the midst of the
2020 end-of-year giving campaign
that will benefit the
Empty Stocking Fund
(ESF). The check presentation of funds based on projected sales for this event resulted in a $65,000 donation made to ESF. The donation was made just prior to the end of the event so as not to keep ESF from missing out on having these donation funds to spend on children for Christmas 2020. This donation will provide 3,000-4,000 children with gift packages this holiday season and marks the largest donation that ESF has received since their inception in 1927.
Without the continued support from our loyal customers, these contributions that have blessed families in our community this year would not have been possible. We appreciate each one of you and thank you for the part you play in allowing Jim Ellis Automotive to do good for those in need.