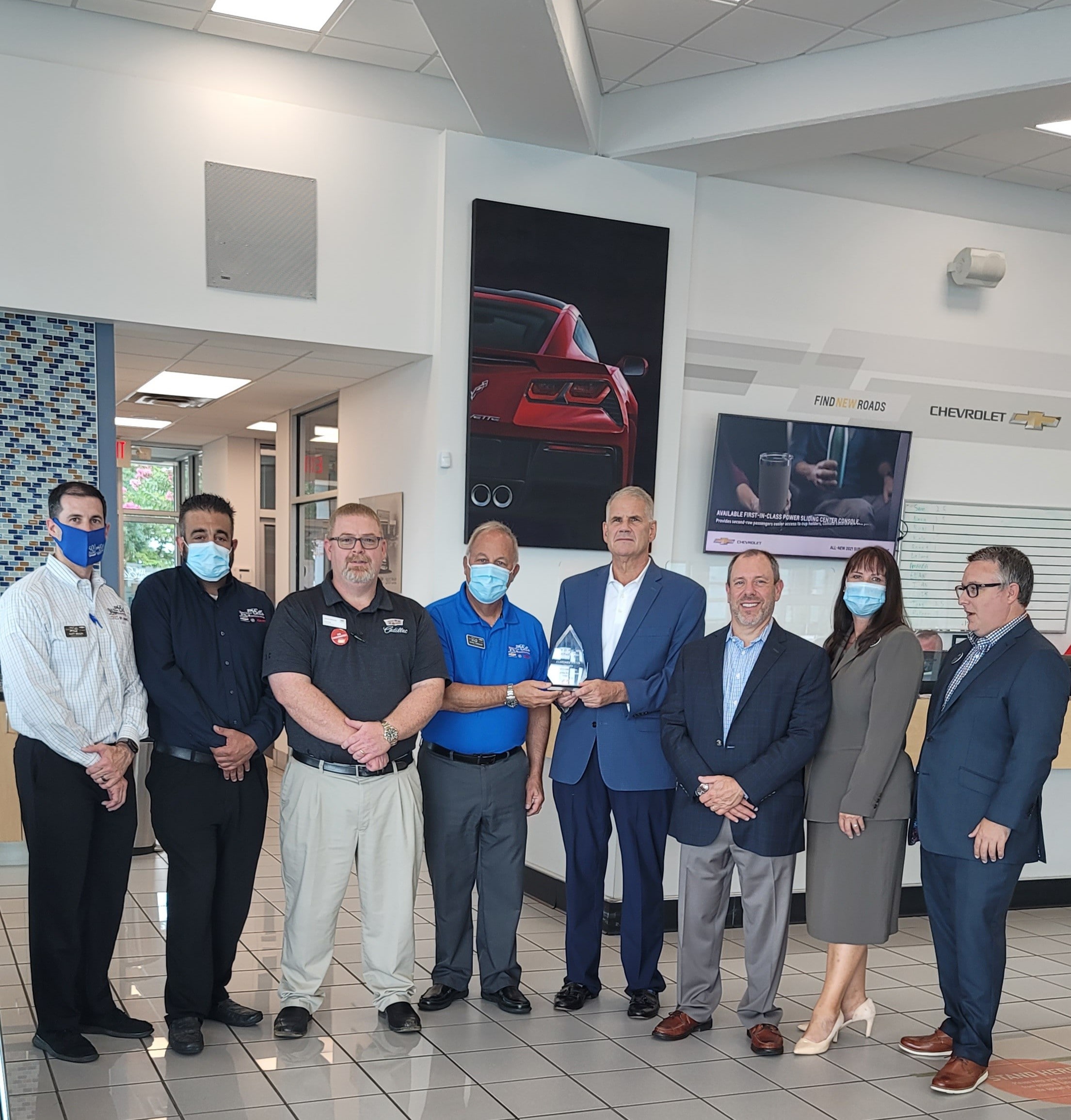 Jim Ellis Chevrolet had a busy and successful year last year, full of awards and recognition.
First, the dealership snagged the prestigious Elite Dealer Award for 2020. This recognition is given to auto dealerships that deliver outstanding customer service and demonstrate consistent sales growth. Each year, Chevrolet spotlights its top dealers from around the country and earning this accolade is no easy feat with the heavy nationwide competition.

In addition to being named an Elite Dealer, Jim Ellis Chevrolet was also recognized as a Carfax Top-Rated Dealer for 2020. This recognition is based on verified reviews from actual customers.

"CARFAX has more than 2.2 million verified customer ratings and reviews for dealerships around the country," said Bill Eager, CARFAX Vice President of Dealer Business. "The Top-Rated Dealer program recognizes the best of the best for exceptional service and customer care."

The dedicated team at Jim Ellis Chevrolet were proudly able to also receive a 2020 Chevy Service Customer Focus Award.

"The entire team here at Jim Ellis Chevrolet is honored to represent the Chevrolet brand, Jim Ellis Chevrolet and the Jim Ellis Automotive Group with each of these prestigious awards," General Manager of Jim Ellis Chevrolet, Ralph Sorrentino said. "Each of these comes with pride, and we couldn't say enough about each and every one of our associates that contributed to winning of these accolades. We pride ourselves with continuing the Jim Ellis legacy of treating every customer like family and we think that's one of the things that sets us apart. We would like to thank everyone for these helping us achieve these accolades."