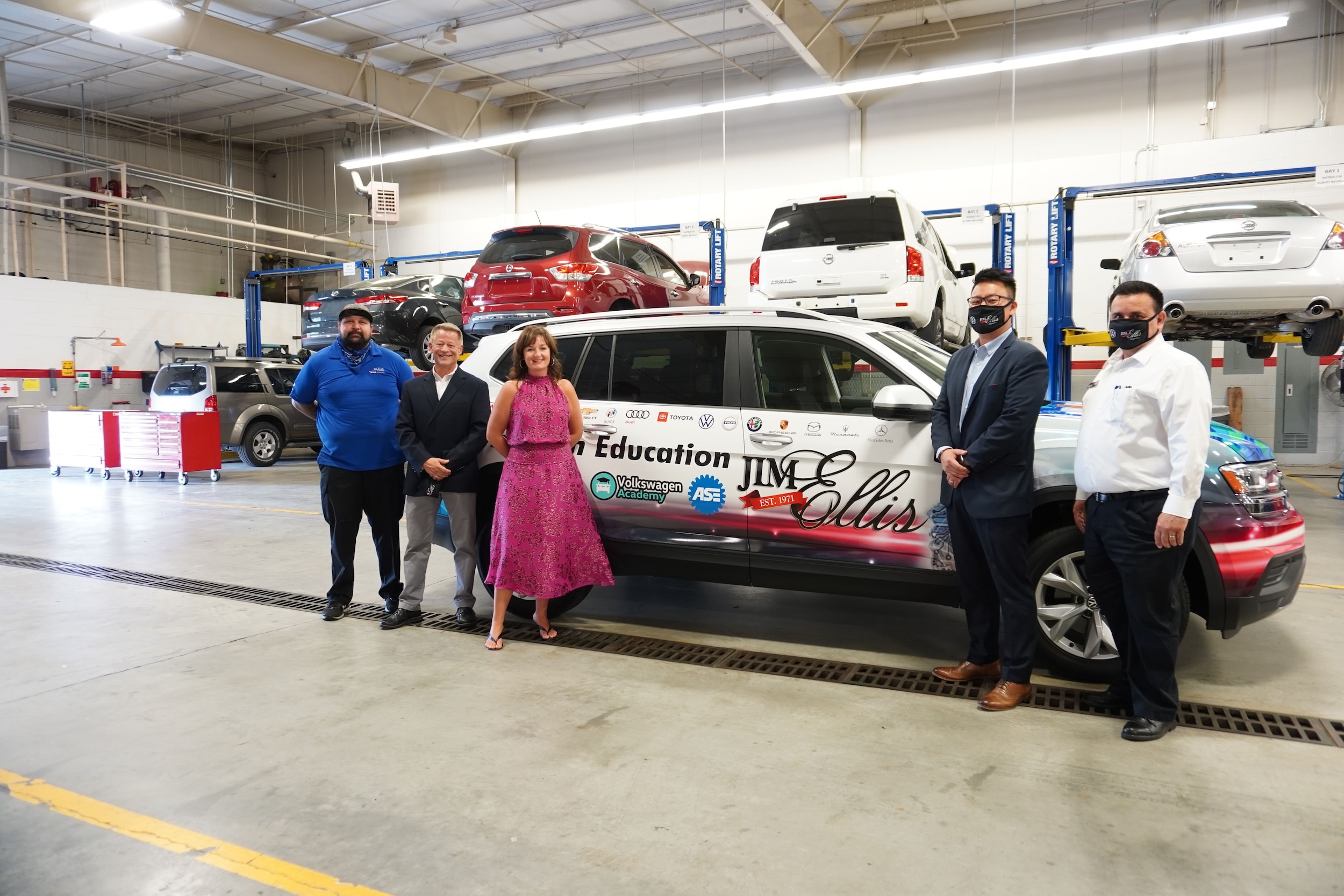 Jim Ellis Automotive Group and Volkswagen of America are honored to have donated a new Volkswagen Atlas to Gwinnett Technical College in support of the college's Automotive Technology Program. The donation of this new vehicle means students will have a more real-world accessibility to relevant technology, training and resources to equip them with up-to-date tools and knowledge for their future automotive careers.
With the vehicle donation, students will receive a training version of OTIS (Volkswagen's diagnostic software) so they can learn to work with Volkswagen's current technology on cars. This will empower students to become familiar with real-time actual diagnostics in a genuine franchise environment.
Alan Freeman, fixed operations manager for Jim Ellis Automotive Group, has worked on this initiative for nearly four years. "There's not a lot of access to the ever evolving automotive technologies, unless you are in a branded franchised environment," said Freeman. "With what they have now, they can learn technical skills but not brand-specific resources and that's a big stepping stone."
Both Jim Ellis Automotive Group and Volkswagen of America recognize the value of partnering with education programs. A partnership like this ensures that Jim Ellis Automotive Group can provide opportunities to students such as serving on advisory boards and having graduates as candidates for their service operations.
Robert Bauman, program director for the general automotive department at Gwinnett Tech, looks forward to equipping his students with enhanced technology training. "Automotive technology changes at lighting speed," says Bauman. "This donation from Jim Ellis ensures that we can teach the latest, most relevant technology to our students. Without support like this, we would be at a disadvantage training future technicians."
The Jim Ellis Automotive Group is actively committed to giving back to the communities they serve. The group hopes to work with more manufacturers to improve the education of future technicians throughout Georgia.